Our engineering team have been working hard over the past few months to build and deploy a new identity and authentication system tailored to our clients needs. Oceans Cloud Identity Service is the product of many hours of work that ensures our authentication services are aligned with our future growth plans.
In 2017 we partnered with Auth0 to deliver best-in-class authentication and security features for our customers. However Auth0 were recently acquired by Okta and since then, we've seen a number of changes to their products that no longer align with our vision and goals at Oceans. With this in mind, we decided take action and build our own authentication and identity service.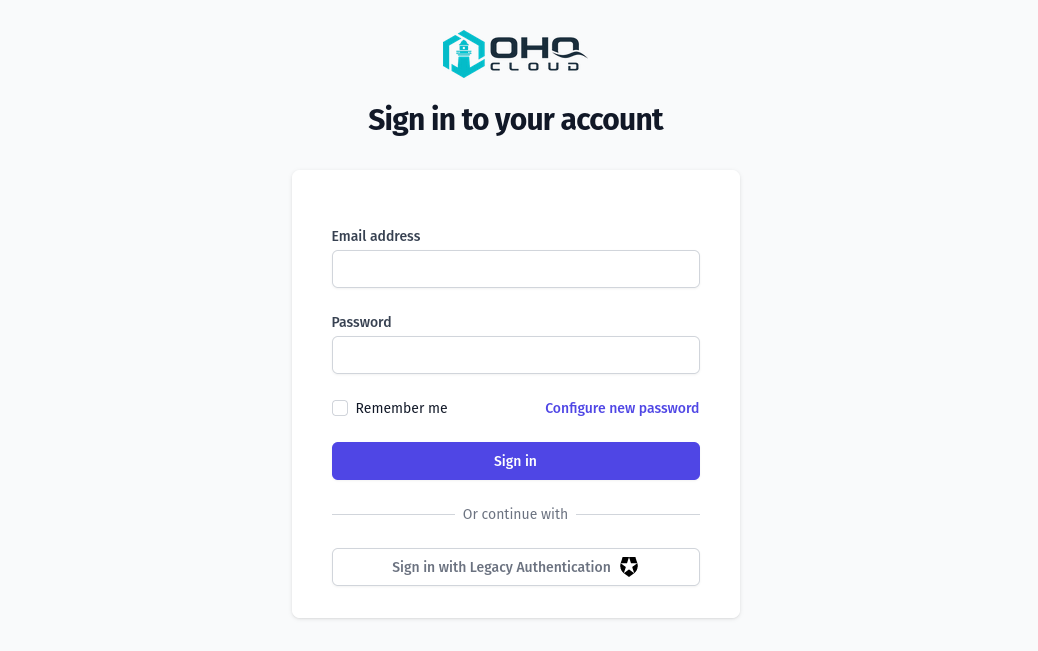 At Oceans, we have multiple applications including Vessel HQ, Seafarer HQ, Frontier, Signer, Atlas and Nucleus. These applications all share a common need for authenticating users before access and then checking permissions for the logged in person. And with this common need, we wanted to make sure that our next step with authentication was something we could continue to adapt and manage over the next phase of the Oceans journey.
When you next open the login screen to any of our applications, you'll see an additional option to login using the Oceans Cloud Identity Service. We made the decision to perform a slow, managed rollout that ensures you can still login using old credentials as we transition every account to the new system. Auth0 store hashes of passwords using bcrypt so it's worth reading their long blog article to get context as to why we can't simply 'copy and paste' passwords from the old system to the new one.
Going forward you'll be able to setup a new password within the Oceans Cloud Identity Service by going to the login screen and selecting the 'Configure new password' link. This will trigger an email to the registered email address you enter and send a one-time link to enter your new password.